In terms of the most recent cooperation, Rizal Commercial Banking Corp. (RCBC) made a final decision to partner with the banks of Japan for a higher cause: to help small and medium-sized Japanese businesses and companies advance their business affairs in the Philippines.
Japan's Kansai Mirai Financial Group Inc. plays a very important role in this cooperation and this partnership will bring a new era of prosperity in the Philippines.
Two banks are in question, Minato Bank from Kobe and Kansai Urban Banking Corp. from Osaka. Both banks have signed an agreement of the future business alliance with the leader of RCBC, Yuchengco. These regional banks along with RCBC agreed on their main goal, which is the promotion of mutual business affairs between their clients.
The aim of such cooperation is to provide the Philippine market with relevant investment information and other ways of support, such as tax and accounting expertise. This is all in terms of improving their business efforts and setting the bar of operations on an entirely new level, which should usher in a new economic era between the countries of Japan and the Philippines.
Since the Philippines have recently become an open market with the increasing interest coming from all over the world, their government soon realized that they need such services due to their growing needs and expansion. According to deputy president of Kansai Urban Banking, Kiyoshi Miura, there's a large number of potential clients interested in investing in the Philippines, hence the growing needs for such cooperation and expertise.
Expansion and Further Improvement of the Cooperation
The fact that Kansai Urban Banking has almost a hundred years of working experience and an impressive network of 138 branches and 17 sub-branches explains why the Philippines have decided to put their trust in this Japanese banking corporation. The same can be said for the Minato Bank, as it has 103 branches, as well as two sub-branches.
When we add the fact that RCBC has an even bigger network of 508 branches, the cooperation seems like a logical chain of events. With such a consolidated network and with over 1500 ATMs all over the Philippines, this partnership will establish strong loan growth, which will guarantee increased earnings within the RCBC ranks. The expected return of this partnership should exceed 1.1 billion P in just the first quarter of the year.
With such rapid growth, it's completely logical that both countries will reap various benefits from this lucrative cooperation. The first indicator that it is so is the fact that RCBC's net interest has marked a significant rise in income. Showed in numbers, their net interest increased 16 percent when compared to the last year and they scored 4.8 billion P, which is 0.7 billion more than last year.
The total customer loan portfolio of RCBC rapidly went sky high, marking a significant increase of 18 percent.
The Partnership Was a Smart Move
The best proof that this partnership was a really smart move made by both countries is the fact that the total customer loan portfolio of RCBC rapidly went sky high, marking a significant increase of 18 percent. The same goes for their corporate loans.
Since the Philippines is a country that was primarily in an economic setback, this partnership will help this beautiful country to flourish and become an important strategic point for big economics and significant investing endeavors.
By joining forces with the powerful banks of Japan, every aspect of their finance and economics will mark an era of prosperity. This era will be mostly reflected across the small and medium-sized businesses that will all get the necessary opportunity to stand firmly on their feet and get their businesses up and running while being fully supported by the government.
More jobs and more employees is a guarantee that the Philippines can look forward to in the near future.
It turned out that this partnership was everything that small and medium-sized businesses in the Philippines needed to jumpstart their campaigns. With a 40 percent increase in loans to small and medium businesses, consumer loans will also jump by 17 percent, which will additionally increase the number of credit card receivables by a staggering 40 percent.
Such a financial injection will put the entire country of the Philippines on the right track, as this country has a lot to offer to foreign investors and economic professionals. Big companies from all over the world are already pouring in to secure their positions in this newly established market. When the country is in such an expansion, every aspect of it benefits.
Every Economical Aspect Will Be on the Rise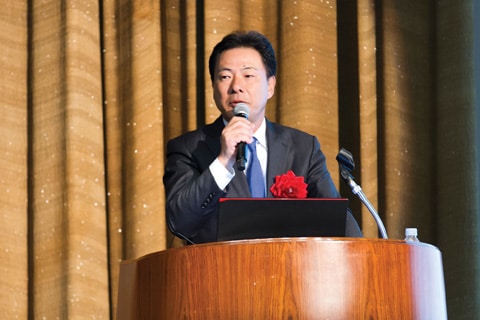 Microfinance, microeconomy, – everything is on the rise. It will provide small and medium enterprises with just enough boost to get on the right track and keep their businesses alive. Speaking of microfinance, Rizal MicroBank, the microfinance arm of RCBC, marked a significant increase of 33 percent coming solely from the loans.
To understand the importance of this information, it's enough to say that Rizal Microbank is directly supporting and financing small, medium, and every other microenterprise in the Philippines. If their loans keep increasing, they will be able to finance these companies even more, which will establish new jobs and the need for more employees. Both MicroBank and RCBC will prosper even further from this cooperation, as RCBC has been able to maintain their active and strong card base for quite some time now.
This partnership will bring RCBC a financial increase of 16 percent. Since RCBC managed to raise 450 million dollars from their offshore debt, the proceeds will be used for participation in all sorts of infrastructure deals, general corporate purposes such as including small and medium businesses on a larger economic scale, as well as various refinancing operations.
Judging by all this, the Philippines is now a country where a lot of foreign investors will gather to do amazing things. Japan is the one to thank for all this, but if it wasn't for the mutual efforts of both countries this wouldn't have happened. How things will go from here, remains to be seen.