Japan is witnessing major investments in Artificial Intelligence, as businesses increasingly realize the huge potential of AI-powered technologies and already see the impact of harnessing their power all around the globe.
IDC Japan estimated that investments in cognitive AI systems in Japan will lead to a much higher market worth in 2021. The estimate is that the market will be worth ¥250 trillion ($2.3 trillion) in 2021 if the annual growth of cognitive AI investments is approximately 73%.
According to Japanese government data, the private sector in Japan invests approximately ¥600 billion in Artificial Intelligence every year.
All of this is excellent news for lots of companies utilizing or planning to utilize AI, as the Japanese market seems to be very promising concerning the matter. What's more, AI-powered systems are only going to become better and more sophisticated, so it's definitely smart to join the ride and invest in them.
Supporting the Growth of AI for Businesses in Japan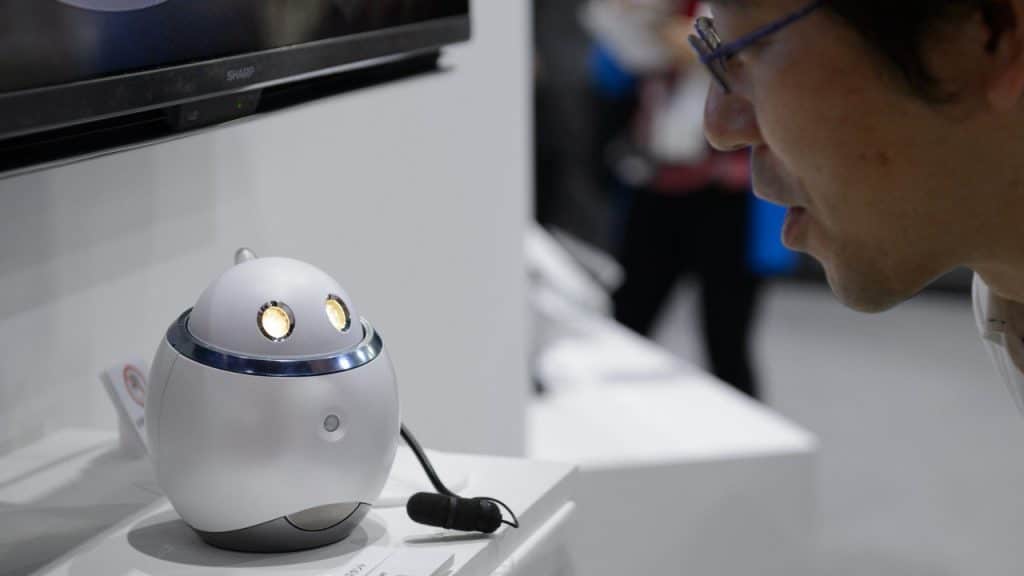 In order to really support the growth of AI, lots of companies have started establishing funds for AI investments, to help startups and small businesses reach new heights with the help of the latest AI technologies. Two of them absolutely stand out, really helping AI businesses get off the ground and realize their visions.
Deepcore, a Japanese AI-focused incubator set up by SoftBank in 2017, launched an AI fund aimed at early-stage AI startups. The fund is an amazing ¥6 billion ($55 million) and it has already made its first investment recently. Deepcore invested in VAAK Inc. and its predictive AI technology for crime prevention, which is expected to make huge changes in the safety of society.
IDC Japan estimated that investments in cognitive AI systems in Japan will lead to a much higher market worth in 2021.
Another important investor supporting the growth of AI in Japan is the financial giant, SBI Holdings, which launched a fund targeting businesses harnessing the power of AI and blockchain technology. Its target corpus is a whopping ¥50 billion ($452 million).
The financial giant's series A run helped the Tokyo-based startup focused on developing AI training software for autonomous driving, Ascent Robotics, raise about $10.3 million.
Cinnamon Secures $9 Million in an AI Fundraising Venture
Another one of the Japanese AI startup companies funded by SBI Investment is Cinnamon, a Tokyo-headquartered AI company established in 2016 and focused on developing tools for increasing productivity and creativity in the workplace.
The company's main product is the Flax Scanner, which is an AI-driven auto-documentation tool enabling users to scan both hand-written and printed documents (e.g. application forms, emails, etc.) in order to extract information necessary for creating formatted documents.
The Flax Scanner uses the document-reading engine Cinnamon AI and its accuracy is impeccable, with a precision rate of 99%. What makes the tool truly stand out is that it has a system that uses deep learning, which makes it understand the context of any document – hence the aforementioned precision rate.
This smart engine for reading documents is securing Cinnamon major funds from its investors. Apart from SBI Investment, the startup company is supported by FFG Venture Business Partners, Sony Innovation Fund, TIS and ITOCHU Techno-Solutions Corporation, as well as two major Japanese banks, Mizuho Bank and Sumitomo Mitsui Banking Corporation.
Cinnamon secured ¥100 million (about $907400) in debt and equity from the two banks, while it raised ¥800 million (nearly $7.3 million) in a series B run of the AI fundraising venture from its other investors. The company has not disclosed the amount of funds that it raised in a series A run, but it recently announced that it raised a total sum of over ¥1 billion (about $9 million) in both funding rounds.
Cinnamon is also developing a smart voice dictation tool powered by AI, Rossa Voice. The tool will be powered by the same AI technology that the Flax Scanner users and it will enable call center representatives to better and faster serve customers by using the tool to transcript call records.
Due to all the investments that Cinnamon is increasingly securing, the company announced that it will soon open the doors to lots of AI engineers from all around the world. It will also keep improving and strengthening its AI technologies, continually investing in R&D to develop new products. It is definitely becoming one of the biggest players in Japan and we are certainly not far from witnessing its growth on a global scale.
Nurturing the Next Generation of AI Researchers
The Government of Japan is taking small but incredibly important steps towards nurturing young researchers in the field of Artificial Intelligence. Its upcoming integrated innovation strategy will be focused on providing young generations that want to pursue a career in AI with new ways to train and expand their knowledge in the field.
This is because the government sees that Artificial Intelligence presents a lot of opportunities for growth, given the rise of AI in Japan and the fact that there is an increasing number of national companies investing in AI-powered technologies.
The Cabinet Office estimated that there is a shortage of AI researchers in Japan. It stated that Japan will need about 50000 more researchers in the fields of AI, big data and other similar technologies by 2020, which is why the government is now focused on developing various measures for nurturing young AI researchers, such as introducing research fund allocation.
The government's integrated innovation strategy will also focus on human resources training regarding AI and it will also integrate IT, healthcare, research and other sectors to help them better utilize big data and strengthen their AI efforts. The goal is to speed up the development of human resources and significantly increase the number of AI researchers, hopefully exceeding the needed 50000 by 2025.
Many AI technologies are still in their infancy stage, but they are rapidly taking over and opening the doors to infinite new possibilities. We are yet to witness their true power, as they are becoming more sophisticated with each coming day.
All these investments in Japanese AI companies are creating strong winds in their sails, leading them to new horizons that are definitely going to change the world. All we can do is stay tuned for new wonders and innovations.